As people around the world tune in to the 2021 Olympic Games, Hannah Feinberg '17 will be watching to ensure her athletes – three women on the U.S. Sailing Team – are meeting their nutritional needs. A sports dietitian with Sailing Performance Training, Feinberg works with sailing athletes of all ages to fuel their bodies for optimal performance, including Paige Railey, Stephanie Roble and Nikole Barnes who will compete in Tokyo this week.
Competing at the highest level is not just about being in peak physical condition, says Feinberg, who studied dietetics in the UVM College of Agriculture and Life Sciences and competed in triathlon at UVM. "At the end of the day, professional athletes are all doing pretty much the same thing in the gym, and off the water or outside of their sport, their nutrition is relatively similar. It really comes down to the person who is able to fine tune it, dial it in, show up and perform on competition day."
Knowing that athletes' nutritional needs are dependent on their phase of training, Feinberg worked with Railey, Roble and Barnes in the multi-year lead-up to the Games to develop a nutrition and meal plan for their time on shore, as well as before, during and after events. Because athletes are not allowed to leave the Olympic Village due to Covid-19 precautions, they had to plan ahead, packing any snacks, sports drinks or bars they might need for their travel to Japan, airport quarantine and duration of their stay.
"We had to think about shelf life and consider foods that couldn't be brought into the country like fresh produce and beef jerky," said Feinberg. "A lot of my job was trying to figure out the easiest way to make sure their needs are being met."
Planning for travel is a big part of Feinberg's job as many of her athletes compete internationally throughout the year. She works closely with clients to figure out what foods are available locally and works with them to create nutritional plans based on their preferences, whether it be cooking for themselves, ordering from meal delivery services or dining out.
An Athlete's Perspective
Because sailing is an endurance sport, Feinberg has been able to draw on her own experience and knowledge of nutritional needs from triathlon. Hailing from a family of many Olympians and professional athletes, sports were always an integral part of Feinberg's life. She was in preschool when she completed her first kids mini triathlon and was a full IRONMAN triathlon finisher by the time she graduated high school. Although she had been accepted to many colleges for competitive skiing, triathlon was the sport that brought her to UVM.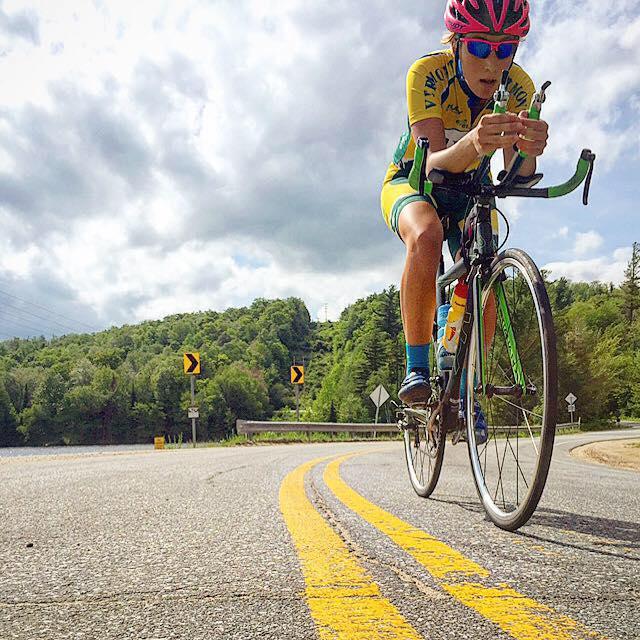 She started out at UVM as a biology major, but soon found her calling in dietetics in the Department of Nutrition and Food Sciences. After graduating in 2017, she completed her dietetic internship and earned a master's degree in nutritional science from Cornell University. During her internship, she was approached by Sailing Performance Training to help create their nutrition program.
"As an athlete, I learned from a super young age that the foods I put into my body impacted my performance. Then I figured out I could help other people do that, and the pieces kind of all fell in line," she said.
Eating for Wellness
In addition to her consulting role with Sailing Performance Training, Feinberg works full-time as a digital health coach for Omada Health's national diabetes prevention program. The job enables her to work remotely, providing virtual health coaching to help participants create sustainable behavior changes to lose weight, prevent diabetes and live healthier lives.
"Being in the digital world enables me to have a lot more individuals that I can work with at one time," said Feinberg. "And because I work remotely, I'm able to make my own schedule."
When it comes to her personal life, Feinberg says her experience at UVM has helped her see all foods as being part of a healthy, balanced diet. "It's not about eating that piece of cake. It's about knowing when to eat that piece of cake."